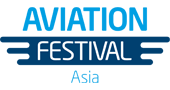 28-29 February 2024
Suntec
Singapore
Details
|
Brochure
|
Register
---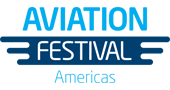 15-16 May 2024
Miami Beach Convention Center
Miami, FL
Details
|
Brochure
|
Register
---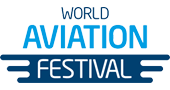 8-10 October 2024
RAI
Amsterdam
Details
|
Brochure
|
Register
---
At World Aviation Festival, the airport CIO panel gathered to discuss steps that must be taken to prepare aviation for a paperless experience by 2030. The session featured speakers from across the industry ecosystem, gathering a range of perspectives for a...
The Battle of the Airline Apps is back! We're relaunching the Battle of the Apps challenge this year to find out who currently has the ultimate airline app! Join to find out which airline app is leading the way in offering a more seamless, frictionless and...
read more
World Aviation Festival 2023 - Managing the evolving landscape of challenges in the aviation industry. A closer look at the agenda release. The aviation industry plays a critical role in contemporary society. It connects people and places, drives economic...
read more
Richard Nuttall, CEO SriLankan Airlines - Keynote interview, "There is absolutely no reason why this airline doesn't make money going forward." In a keynote interview at Aviation Festival Asia, SriLankan Airlines CEO Richard Nuttall joined Brian Sumers on...
read more
Paul Griffiths, CEO Dubai Airports – Keynote interview Last month at World Aviation Festival the CEO Dubai Airports joined Ben Thompson for an interview. In just 15-minutes, Paul Griffiths answered questions on a wide range of topics in depth....
read more
Technology and reaching net-zero by 2050. An interview with Yann Cabaret, CEO SITA FOR AIRCRAFT At the World Aviation Festival in Amsterdam, Yann Cabaret CEO SITA FOR AIRCRAFT talked about sustainability and technology in this five-minute interview. SITA FOR...
read more
Keynote CEO panel: As airports rescale following the pandemic, how can they rebuild to a smarter future whilst prioritising innovation and sustainability? This 45-minute panel was hosted at the World Aviation Festival in October. Moderated by BBC Journalist Ben...
read more
2022 FIFA World Cup has airports preparing for 1.7 million visitors The 2022 FIFA World Cup kicked off on Sunday, and all eyes are on Qatar. With a population of 3 million and a total geographic area of approximately 11,586 km², the host nation is the smallest...
read more
Discussing sustainability with the President of Shell Aviation, Jan Toschka At the World Aviation Festival in Amsterdam, I sat down with Jan Toschka, President of Shell Aviation to discuss sustainability. We covered: Different ways the sustainability discussion...
read more
The ICAO Commits to Net-Zero By 2050 Target "Two weeks of intensive diplomacy" by over 2,500 delegates from 184 States and 57 organisations has concluded in October 2022. The culmination? The International Civil Aviation Organisation (ICAO) pledge to achieve...
read more
What is Holding Young People Back From Joining the Aviation Industry? The industry is currently experiencing crippling staff shortages. Now more than ever, the need to attract young, new talent is evident. However, young people are no longer flocking for jobs...
read more
The Impact of the Russia-Ukraine War on Finnair Russia and Ukraine have been at war since February and the effects of this conflict have been felt internationally. Within the aviation industry, the rise in fuel prices and the closure of Russian airspace have...
read more
"How Would You Say The Event Helps Drive Innovation in The Industry?" As Paul van Alfen said in our discussion, "a lot of lightbulbs will go off." But how exactly does the World Aviation Festival help to drive forward innovation in the industry? In a previous...
read more