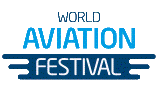 4-6 October 2022
RAI
Amsterdam
Details
|
Brochure
|
Register
---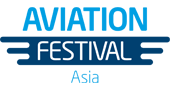 28 February - 1 March 2023
Suntec
Singapore
Details
|
Brochure
|
Register
---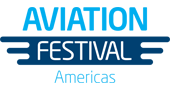 16-17 May 2023
Miami Beach Convention Center
Miami, FL
Details
|
Brochure
|
Register
---
Sky Gods – The Price of Our Love of Flying (Documentary) This documentary lays out the conflict that many are familiar with by now: a love of flying and everything it brings vs. the knowledge of the harm it does to the environment. Produced by Sarah Robertson...
What is Holding Young People Back From Joining the Aviation Industry? The industry is currently experiencing crippling staff shortages. Now more than ever, the need to attract young, new talent is evident. However, young people are no longer flocking for jobs...
read more
The Impact of the Russia-Ukraine War on Finnair Russia and Ukraine have been at war since February and the effects of this conflict have been felt internationally. Within the aviation industry, the rise in fuel prices and the closure of Russian airspace have...
read more
"How Would You Say The Event Helps Drive Innovation in The Industry?" As Paul van Alfen said in our discussion, "a lot of lightbulbs will go off." But how exactly does the World Aviation Festival help to drive forward innovation in the industry? In a previous...
read more
"What Are You Looking Forward to at This Year's World Aviation Festival?" In advance of the upcoming World Aviation Festival, I had a chat with a few of the experts who will be moderating our sessions. I was joined online by Paul van Alfen, Harald Deprosse, Jerry...
read more
New Technologies. New Strategies. New Beginnings - for the Americas Aviation Industry Aviation Festival Americas brings together aviation leaders driving change across the globe. In its 14th year running, as a leading event in the aviation industry, Aviation Festival...
read more
RETHINK. REBUILD. RECOVER.  Aviation Festival Asia always has the most exciting and relevant topics at the forefront of the agenda. 2022 will have new topics that are crucial to industry improvements and recovery with new business models being at the heart of the...
read more
The World's Largest Aviation Tech Event The World Aviation Festival is the world's most important aviation technology conference and exhibition. The event is for the leaders of the world's airlines, airports and their most senior executives in charge of the latest...
read more